Tottenham Hotspur have released updates pertaining to the development of their new stadium. They have posted several photos on their website to show the changes that are being made to their White Hart Lane stadium to extend their current capacity to 61,000 places.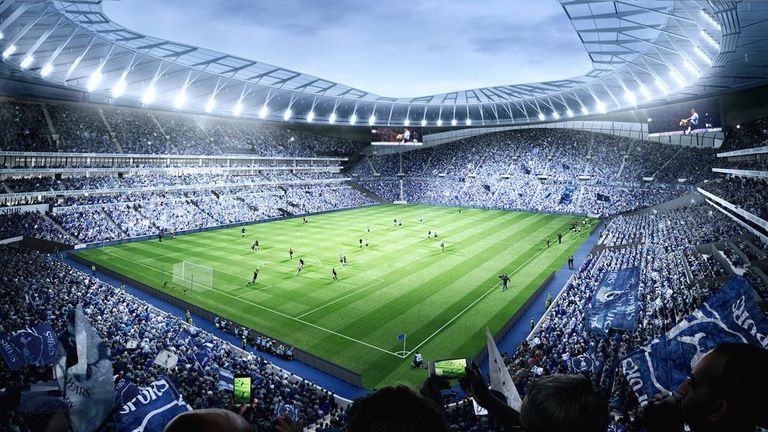 The club has released different aerial photographs to show the speed at which works are being carried out. Tottenham are keen to accelerate the development of their stadium as they seek to increase revenue from the sales of tickets.
Tottenham Hotspur chairman Daniel Levy has stated that the development of the stadium will improve fan experience, and they will be the one benefiting. Posting on the club's website, the chairman said that the elaboration of the new stadium would offer a new experience not only to fans but also to the community in general. He stated that the design is a stunning one and that he wish to turn White Hart Lane into a world class sport and entertainment destination.
It is expected that the new stadium will be ready for the start of the 2019-2020 season, with fans able to click here to register for a chance to buy tickets to their first fixtures in the new ground. Ever since Daniel Levy took charge of the club, Tottenham Hotspur have been experiencing a period of improvement not only on the pitch and also off the pitch.
Many pundits believed that they had a chance to win the title last season especially with all the big teams experiencing difficulties. However, a period of poor results saw them tanked down the table, and they ultimately finished below their fierce rivals Arsenal. They will be hoping that the development of the new stadium will bring in additional revenue that will see them compete with the likes of Manchester City and Manchester United on a regular basis. Daniel Levy has asked fans to stay behind the team as they embark on an exciting period of their history.