Submitted by
isport
on Tue, 04/10/2018 - 10:55
The Premier League has changed an awful lot since the first game on 15th August 1992, when the new era of football in England began with a set of results that saw Norwich defeat Arsenal 4-2 at Highbury, Leeds United beat Wimbledon 2-1 at Elland Road, and Brian Deane enter the history books after scoring the first ever Premier League goal (against Manchester United of all teams).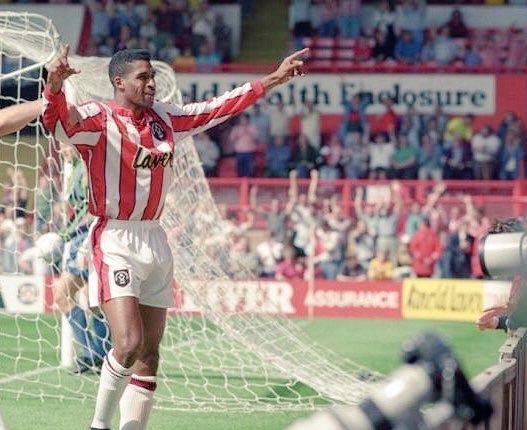 With some of today's avid Premier League fans possibly not even alive when the last game was played at Highbury stadium, Wimbledon in their original form a distant memory when it comes to the Premier League, and a fair few of the original 'dinosaurs' removed from the footballing landscape (we're looking at you Andy Gray and Richard Keys) since the early days of the league, it's fair to say that times have changed.
Alan Cork & Brian Deane
Sheffield United
1992/93#sufc #twitterblades pic.twitter.com/a8OLgBhKD4

— Football Past (@thecentretunnel) April 8, 2018
Indeed, in more recent years, the appeal of the Premier League has been extended after a real push from those in charge, meaning that the only real barriers that remain now are the somewhat ridiculous transfer fees, ticket prices, and overall costs involved with going to watch football.
Do some dinosaurs from the early days of the league still remain, though, and are they holding back the global image of England's top flight?
Why can't we bid farewell to the managerial dinosaurs?
Ultimately, the answer to that question seems to be affirmative. There are several dinosaurs in a managerial sense who seem to have managed to cling to life in the top flight rather than face the extinction that you would expect (and arguably hope for). Sam Allardyce has now managed seven Premier League clubs (a record) and yet has won only 172 of the 507 matches he has been in charge of. Alan Pardew, meanwhile, has won only 109 of the 320 games he has let fans endure, and Tony Pulis (of Stoke City fame) has a measly record of 98 wins from 322 matches.
'It happens' - Everton boss Sam Allardyce shrugs off abuse from his own fans after latest defeat for Toffees https://t.co/lskzsTHQLU pic.twitter.com/HiYgwb4APx

— SPORTS CIRCUS INT. (@SPORTSCIRCUSINT) March 3, 2018
Despite how questionable these records are, they don't quite put them in the bracket of the worst managers ever to have graced the Premier League. However, individuals like these do very little to help improve the quality of the teams within our top flight, and certainly don't make positive efforts to embrace the nature of the free-flowing, powerful, but fair nature of the Premier League, which is what sets it apart from its rival leagues like La Liga.
All of this may have been forgivable to an extent in the past, but in an age when tickets tend to cost at least £30, managers should know that their brief is not just to survive, but to thrive, and to entertain fans along the way. Sam Allardyce for one has seemingly never cared about doing exactly that, which explains why he was recently part of one of the dullest Merseyside derbies of all time.
Time to evolve
Perhaps the saddest point to all of this is that when a managerial job does become available, bookmakers like William Hill inevitably see names like Allardyce, Pardew and Pulis attract decent odds to be the next manager of a struggling team, simply because owners are so desperate not to see their team get relegated and suffer a huge financial loss.
In this regard, self-preservation from rich owners who want to protect their investment is arguably the final stumbling block in the battle to see the last dinosaurs of the football world become extinct. It seems the right time for attitudes to change, and if we can see this sort of seismic shift occur, the Premier League should once again be seen as the top draw for the best talent in global football.