If you ask anybody in England which stadium he likes watching a game of football in or which stadium has the best environment, he would probably say Old Trafford or Stamford Bridge or Wembley Stadium.
But, you would get a very different answer to this question from the Tottenham Hotspur boss Mauricio Pochettino.
For Pochettino, the English ground which has the best environment is Bramall Lane.
Bramall Lane is owned by Sheffield United which plays in League One. Despite being in the third division, the Sheffield fans follow their team with great pride and come to the stadiums in big numbers to watch almost all the games.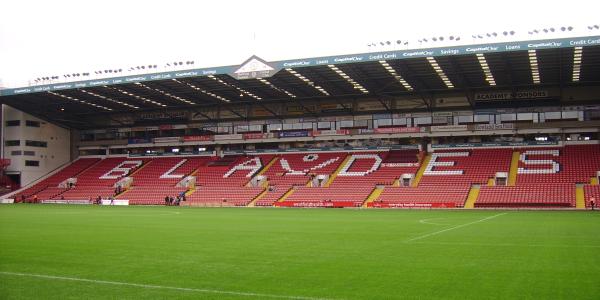 According to Pochettino, the fact that Bramall Lane happens to be completely packed even if a Cup match is going on which shows how much the fans over there love their Football.
In a radio interview Pochettino said, "I was there at Bramall Lane for a Cup match once and the atmosphere was sensational. The crowd was absolutely buzzing. They must have been in excess of 35-40 thousand."
"For me, Bramall stands out in England. I know other people would say it's Old Trafford or some other big ground, but, my pick is a little different."
Pochettino was also asked if his aim, at his arrival, was to make the Spurs qualify for the European Cup and if he thinks his team is still in a position to be able to do it.
Answering that, the 42-year old said, "Of course it was and still, we are looking to get there, but, if you are realistic, you know that with so many rich clubs around, it's quite tough. Look at Manchester United; they spent such a high amount of money last year. So, obviously, they would be strong and so would be the other few sides."