Pep Guardiola has confirmed that star midfielder Franck Ribery could be back in action in the next few weeks. The Frenchman has been in and out of the team in the last couple of years due to various injury problems. It has once again be the cause for absence.
Even though Bayern have not missed him during this period, the return of such an influential player will only add to the options already present to Guardiola. The team are already close to establishing a whopping 10 point advantage in the Bundesliga, while they are equally dominant in the Champions League.
Ribery has not yet featured for the German outfit this season. In fact, he has not played any football since March of last season when he picked up an injury while playing against Shakhtar Donetsk in the Champions League. The French international was initially set to miss only a couple of days due to that ankle injury, but it has turned out extremely worse for the player.
Guardiola has offered his encouragement to Ribery. At 32 years of age, the midfielder will not have long left at the top of the game. He will be looking to win one more Champions League title to his name.
"Franck has made great strides in the past week. Maybe he can in a week or two participate in parts of the team training. Schalke's recent results have not been good but that makes them dangerous. The situation in the standings is irrelevant because they have so much quality. Schalke is Schalke," said the Bayern Munich manager about his star player and the upcoming game against Schalke, which the bet on sports pundits are predicting as a home win.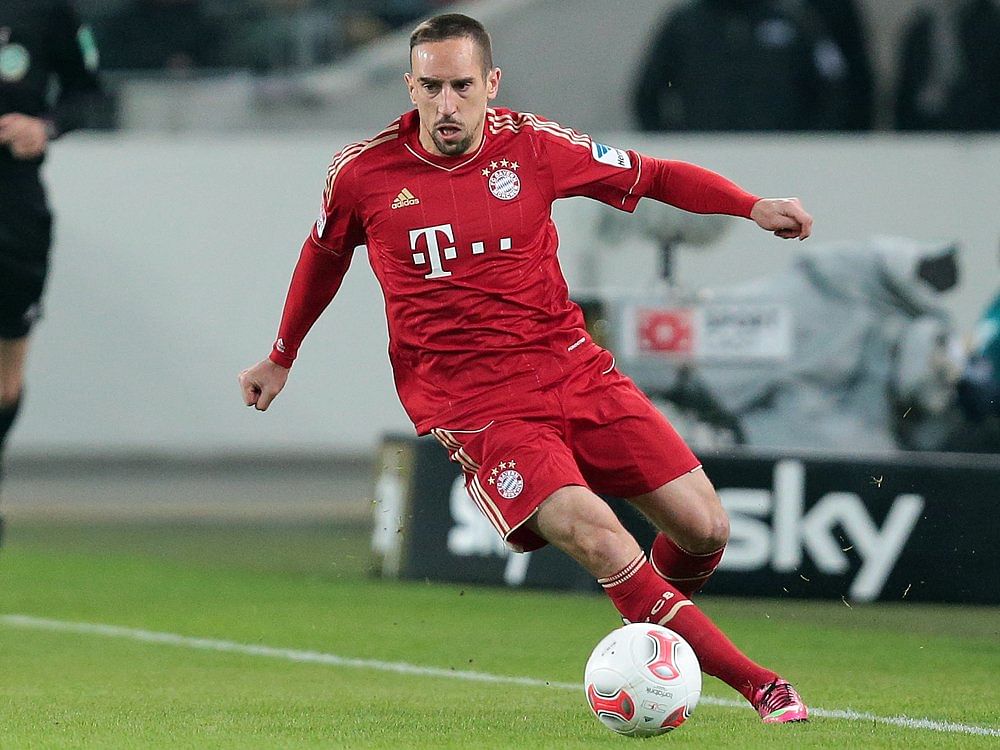 Bayern have been phenomenal in the Bundesliga the season. They have dropped only two points and are undefeated so far. The real challenge, though, will come in the Champions League.