Submitted by
content
on Thu, 09/09/2021 - 04:51
Manchester United forward Marcus Rashford has confirmed that he has undergone his surgery successfully and has been officially ruled out of playing any official match for the club in the coming weeks. The England international star will miss the opening weeks of the new English Premier League season as he undergoes rehabilitation and follows up on the necessary procedures needed to recover fully from the shoulder injury that made him go under the knife. Rashford had long been playing with the shoulder problem and it was already reported from last season that he could be finally having the surgery before the start of this new season and that's what he has done.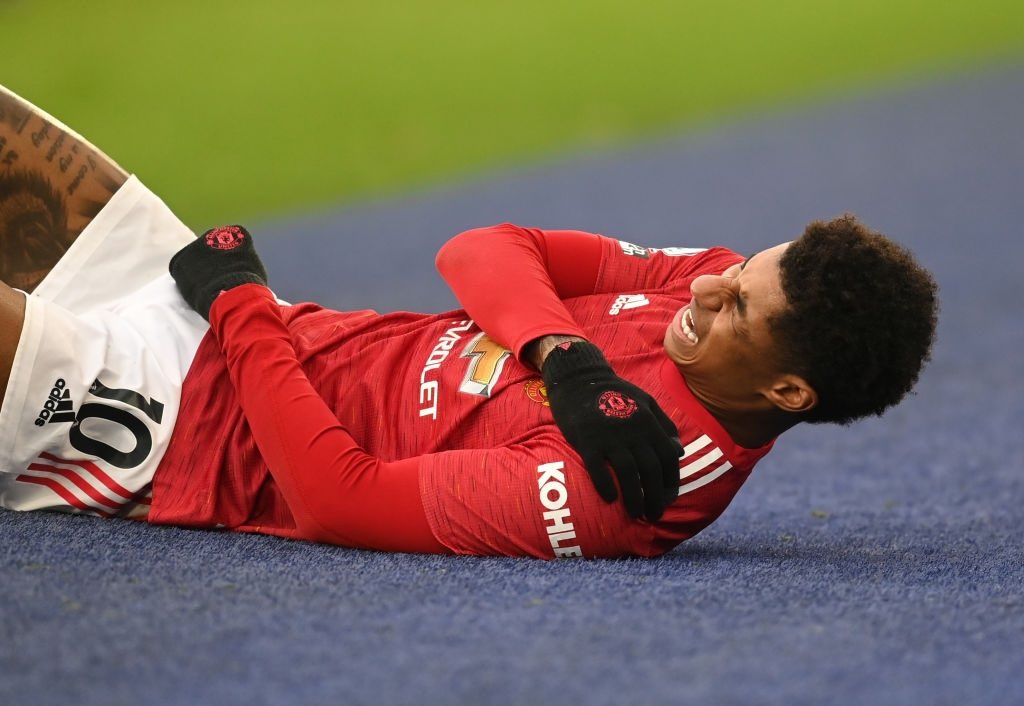 The Manchester United youth academy product tweeted with his official Twitter account on Tuesday to update fans that the surgery was done on Friday and thanked everyone for their support as he promised to get back on the pitch as soon as possible and as a better player than he was before the surgery.
United manager Olé Gunnar Solksjær would have been lamenting at the prospect of not having a proven option in Rashford's role but with the summer arrival of Jadon Sancho from German Bundesliga giants Borussia Dortmund this summer, that has been taken care of and it goes on to prove why the Red Devils needed to sign another attacker this summer.
Sancho would be the perfect player to stand in for Rashford during the few weeks that he will not be in action and they would finally have to play together when he fully recovers and returns to the pitch. United fans have already sent their regards to Rashford, wishing him a speedy recovery and requesting that he takes care of himself well so he can return to playing for the club as one of their best attackers.