Chelsea was able to sign David Luiz during the deadline day of the summer transfer window and now the question of what position will the Brazilian play in the Premier League club. David Luiz is a versatile player who can perform either as a centre-back or a defensive midfielder but according Antonio Conte has stated that he is planning to utilize David Luiz mainly as a centre-back and not as a midfielder.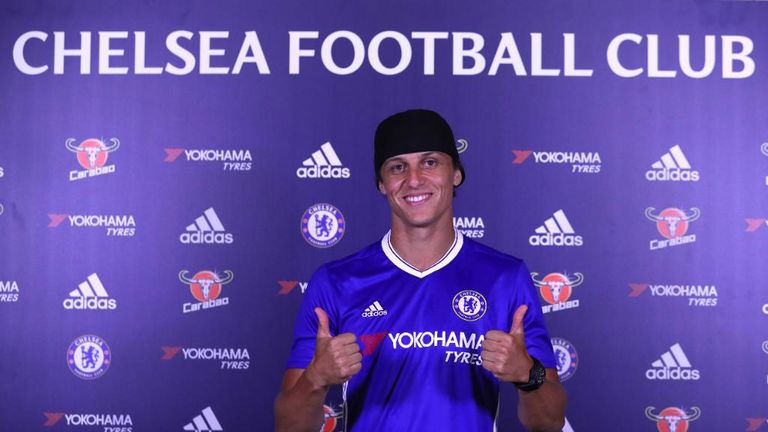 ''I think David Luiz is a centre-back; he's played a lot of games in that position. I know sometimes he's played as a central midfielder but in my mind the idea is to utilize him in the right position which, for me, is centre-back. He's played with Chelsea previously and he will bring a good personality.'' Chelsea's Antonio Conte said.
The only true centre-backs that Antonio Conte has had during his time in charge of Chelsea were John Terry and Gary Cahill. Kurt Zouma is another centre-back at the disposal of the Italian manager but Zouma has been suffering with physical struggles as he damaged his anterior cruciate knee ligament which has left him out of action.
Marcos Alonso was another of the defensive reinforcements that Antonio Conte lured to Stamford Bridge and having signed these 2 defenders will give the Italian manager more options to utilize, especially in the backline of his squad.
"We reached our targets; David Luiz and Marcos Alonso are two good signings for us. Now we have to work with them because I think they can improve our squad. We need to put them into our idea of football. Now we must work on our defensive situation and with the defensive line. We need to improve our physical and tactical condition," Antonio Conte added on as he talked about his recent defensive signings.