Submitted by
content
on Sat, 07/17/2021 - 07:39
Manchester United confirmed on Friday afternoon that two of their players (a goalkeeper and a midfielder) Lee Grant and Juan Mata signed one-year contract extensions at Old Trafford and the announcement didn't get the attention of just the fans, it got the reaction of some of the players, especially Bruno Fernandes. The Portugal international midfielder took to Twitter to react to the official United announcement particularly about Mata's contract extension announcement and it has had fans reacting in their way as well.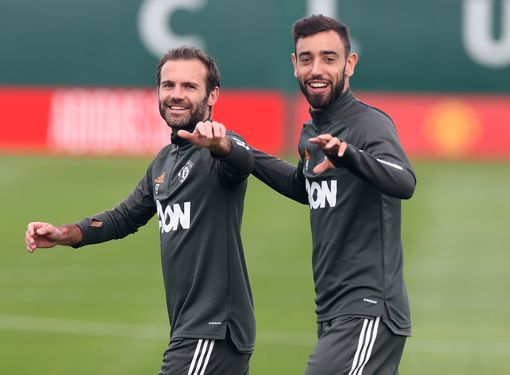 Mata has been at United since seven years ago and was signed from Chelsea under the management of David Moyes back in the summer transfer window of 2014 and has always been overlooked by every manager that has been to the club since then when it comes to the players that usually found their names on the list of players that would get sold during the transfer window.
It was reported that Mata would be allowed to leave Old Trafford this summer because of the fact that he rarely plays games anymore at United but it came as a total surprise to many when the announcement of his contract renewal surfaced on the internet. Following the official announcement by the club on their Twitter account, Fernandes replied to the tweet by quoting it and first saying that he would have to wait an extra year for the number 8 jersey at the club before congratulating his midfielder teammate on his contract extension.
Fernandes is a huge admirer of the number 8 jersey at Old Trafford and has continued to let it known that even though he currently wears the number 18 jersey in the squad, he can't wait to take over the squad number 8 when Mata either retired or gets sold by the club.