Chelsea midfielder Cesc Fabregas insists that he is 'too happy' to consider a move away from Stamford Bridge in the future. The Spain international has been in and out of Antonio Conte's line-up last term as the Blues lifted their second Premier League title in three seasons.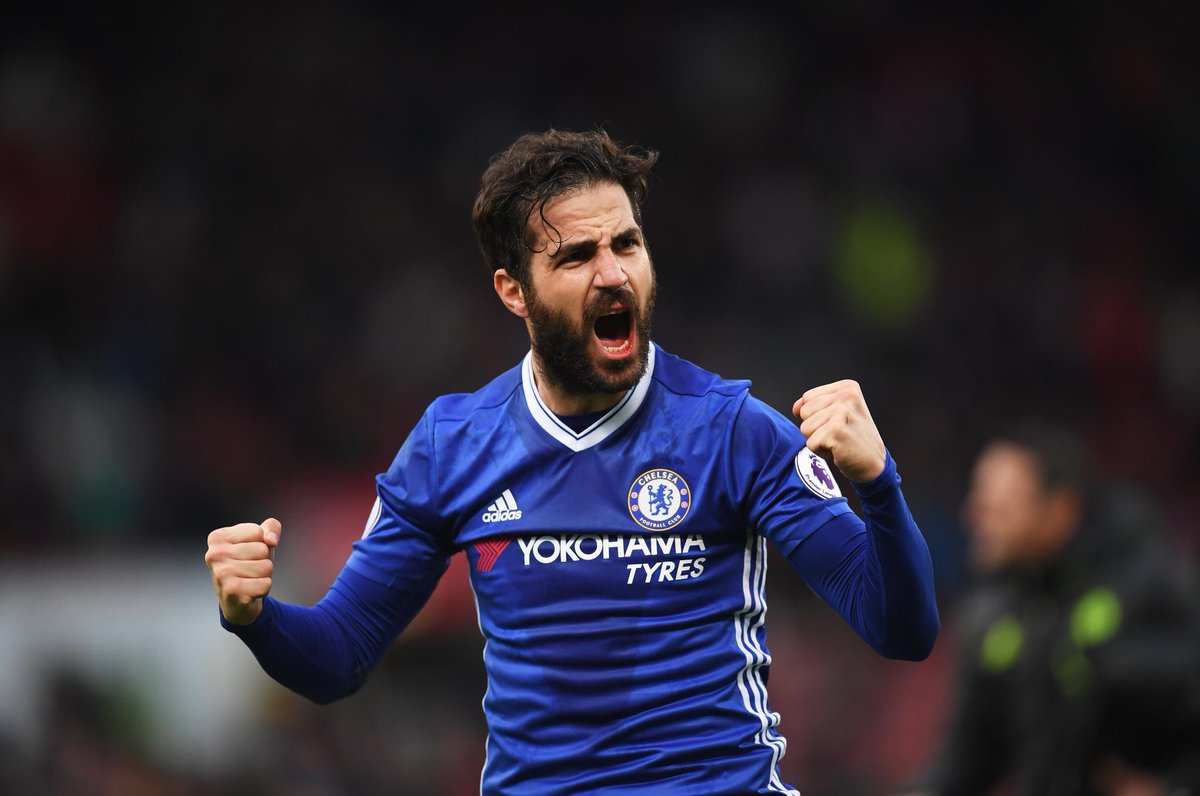 Fabregas had been constantly linked with a Serie A move earlier in the summer, but he has now clarified that he is content at the west London club, he said: "I have found absolute happiness at Chelsea. The family is delighted, totally adapted to life in London and the fans love me. I am too happy to change clubs. I just miss my family and my friends in Barcelona."
Meanwhile, Fabregas also spoke fondly of former Blues boss Jose Mourinho and admitted that his opinion changed on the Portuguese during his three-year spell at Stamford Bridge between 2013 and 2016, he added: "We were in competitions and we wanted to win against the other. From there, I became his player at Chelsea and would go with him to death. I learned a lot from him and I have very positive memories with him that I would keep for life."
Since the departure of Nemanja Matic, Fabregas has become a regular in Chelsea's midfield, appearing in eight of the Blues' nine Premier League outings. The World Cup winner has also featured in the club's Champions League campaign, where he has played the full 90 minutes in all three matches.
Chelsea overcame back-to-back defeats against Manchester City and Crystal Palace in the top-flight after they secured a 4-2 triumph over Watford on Saturday. The Blues were at one stage 2-1 down, but they managed to make a dramatic comeback with Michy Batshuayi scoring a brace. The result sees the Blues fourth in the Premier League standings after nine games played.