Submitted by
content
on Thu, 08/11/2022 - 09:10
Tottenham Hotspur youngster Dean Scarlett has signed for English League One side Portsmouth on loan in time for the new season. His loan transfer from Spurs to Portsmouth was confirmed on Wednesday.
Scarlett, 18, is widely regarded as one of the best young strikers in the England youth team setup at the moment. He has an impressive record of 12 goals in 14 games. The Spurs youngster was a member of the England u-19s who won the UEFA European u-19 Championship this summer.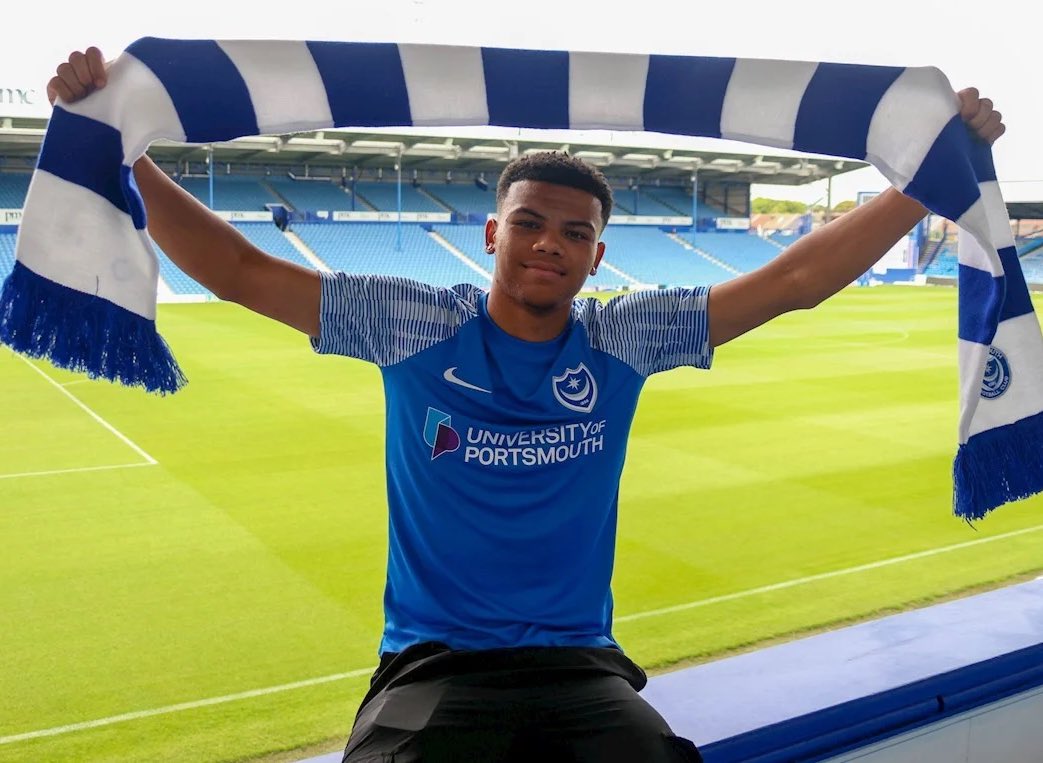 The aforementioned Scarlett has played ten times for Tottenham Hotspur since he made his debut for the club. He has hardly played in the Premier League with the majority of his appearances coming in the UEFA Europa League and UEFA Europa Conference League. Scarlett became the first 16-year-old to provide an assist in the Europa League since Paris Saint Germain (PSG) superstar KylianMbappe in February 2021.
Scarlett burst on to the scene with four goals and three assists for the Tottenham Hotspur u18s against the Southampton u18s.
On Scarlett, Portsmouth manager Dan Cowley is delighted that the young England striker has joined the club on loan and that they are elated to have him at the club. Speaking further, he said they are appreciative of Spurs for trusting them to look after Scarlett. The Portsmouth boss said Scarlett has the world at his feet in addition to having an impressive summer with England at international level. Cowley also talked about Scarlett staying with the Spurs first team last summer and featuring in several European games.
Scarlett will most likely not play much football for North London club Tottenham Hotspur in the new season thus prompting the decision to send him out on loan. Spurs and the player have settled for League One side Portsmouth for his loan spell.